HOME

>

Production Technology
Aiming to establish innovative production technology
Training of production engineers and passing on technologies.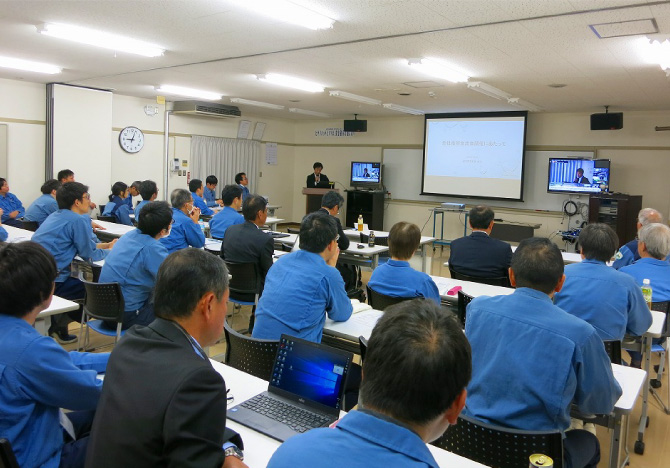 We conduct company-wide training programs including basic training on manufacturing; education on the environment, safety, and quality; chemical engineering education; and engineering training for the purpose of training production engineers and passing on technologies.
In recent years, with the goal of raising problem-solving skills through data analysis as part of digital innovation, we have engaged in resolving worksite problems through quality engineering education, as well as in training data scientists, in an effort to raise the data handling skills of our employees.
Facility management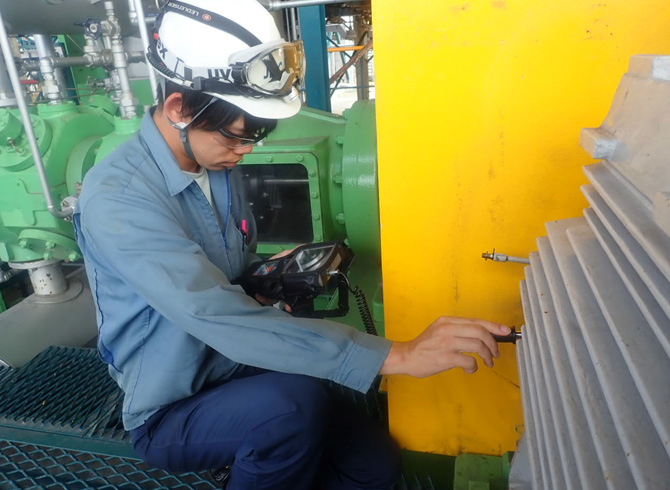 The safe and stable operation of facilities leads to environmental conservation, occupational safety and health, and quality assurance. For this reason, facility management to reduce losses and risks and prevent problems arising from facilities is of critical importance. We are pursuing the enhancement of operations by introducing IoT, AI, and other new technologies to the approaches of preventive maintenance for conducting periodic inspection and repairs, predictive maintenance for detecting signs of abnormalities, and corrective maintenance for responding to problems and preventing recurrence.
We have made our facilities even more reliable by utilizing facility maintenance management systems while working to raise our maintenance skills.