HOME

>

Production Technology
Aiming to establish innovative production technology
Training of production engineers and continuation of technology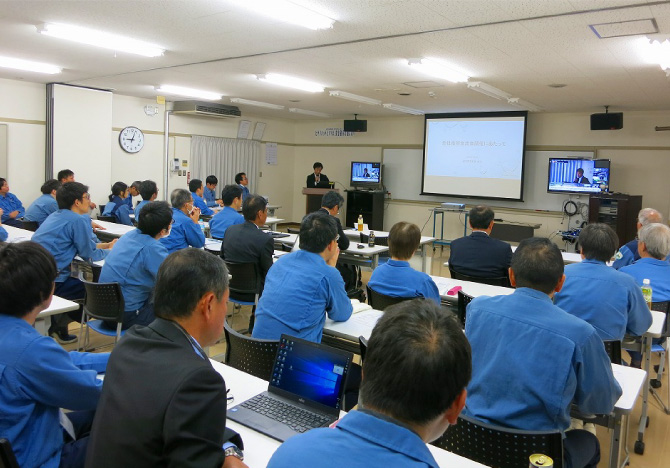 We have continued to hold "company-wide technology exchange meetings" since 1974 for training production engineers.
In recent years, we have actively expanded "YTT activity" for strengthening work site capabilities, with the motto of "Yesterday: learn the technology handed down by predecessors, Today: re-evaluate the present circumstances, and Tomorrow: develop technology that can be proudly passed on to the future."
JNC constantly strives to continue our technology while holding to our traditions.
Facility management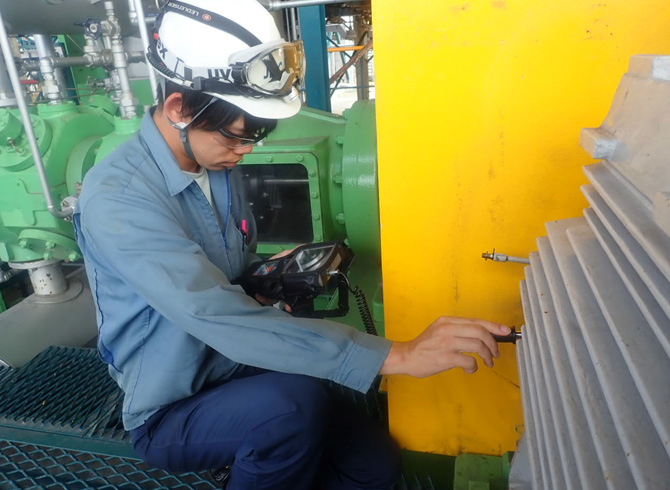 Facility management is one of the most important tasks, because a major mission of the production facility or plant is to produce products without problems in accordance with a production plan.
We realize facilities with few malfunctions and high reliability, by making full use of maintenance management systems such as predictive maintenance for detecting abnormal indications, preventive maintenance for conducting periodic inspection and maintenance, and corrective maintenance for responding to occurrence of abnormalities.