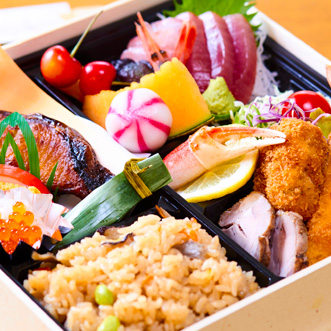 Polylysine (Natural food preservative)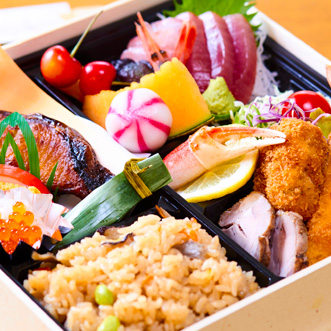 Polylysine is a natural food preservative manufactured by JNC CORPORATION with the use of bio-technology.
This naturally occurring substance is a chain polymer of the "essential amino acid" L-lysine, a protein that is essential for human health and development.
The product is characterized by is superior safety and growth-inhibiting power on pathogenic bacteria releasing toxins in food and causing food decay.
Polylysine has a potent preservative effect even in minor doses and does therefore not affect the taste qualities of the food it protects from decay.
We have a full range of polylysine food preservatives to improve the storage life of various foods.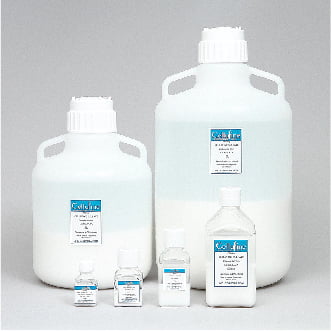 CELLUFINE (Chromatography Media)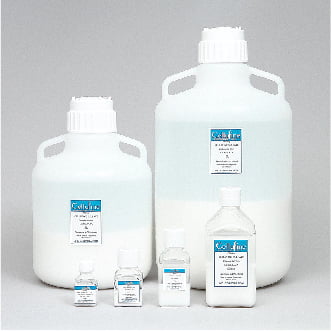 Cellufine is a chromatography medium for separating and purifying biopharmaceuticals such as antibody drugs, blood products and vaccine preparations. It can be used repeatedly and is highly safe because it is based on natural polysaccharide cellulose. Cellufine is used worldwide in the purification process of biopharmaceuticals whose market is expanding.
In particular, in the purification process of vaccine preparations, JNC was the first to develop chromatography media and has led the technological innovations as a pioneer in this field.
We have recently started sales of production-scale bioprocess devices and large columns mainly in the Asian region, and we strive to realize a total solution for the purification process of biopharmaceuticals.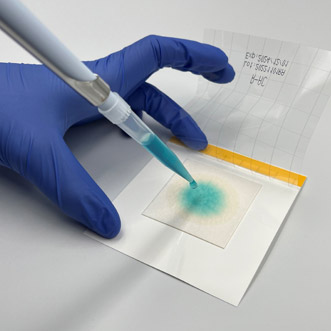 MC-Media Pad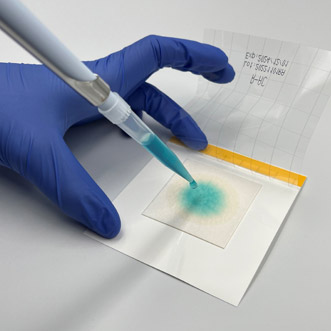 "MC-Media PadTM" is a sheet-type, dry, ready-to-use microorganism detection medium having a non-woven fabric.
This product was developed for food hygiene based on the concept of "easy and accurate detection of microorganisms," and is approved by MicroVal certification and AOAC Research Institute, which are the alternatives of ISO certification, and can be used as an alternative method for the so-called official analytical method. Moreover, the product is listed in the Standard Methods of Analysis in Food Safety Regulation which is the official guideline for microbiological examination of foods in Japan, and is widely used in food processing and distribution sites around the world.
"MC-Media PadTM" supports prevention of microbial contamination in foods that cause food poisoning and product deterioration to contribute to food reliability and safety and human health.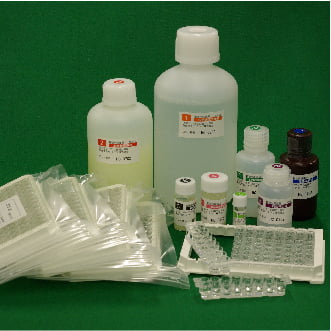 Animal diagnostics (Drug for animal in Japan)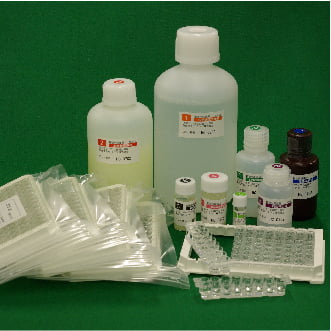 JNC CORPORATION manufactures diagnostic test kits for the detection of antibodies against the diseases in ruminants and swine.
The principle of assay is based on ELISA(Enzyme Linked ImmunoSorbent Assay).
The ELISA is one of the most sensitive and reproducible diagnostic technologies available.
We take advantage of those merits, we developed CSFV Ab ELISA kit (for anti Classical Swine Fever Virus antibody detection), Akabane Ab ELISA kit (for anti AkabaneVirus antibody detection), BLV Ab ELISA kit (for anti Bovine LeukemiaVirus antibody detection) and Bovine Brucella Ab ELISA kit (for anti Bovine Brucella antibody detection).
These products are rapid, easy handling, accurate and sensitive animal diagnostic kits.
Contact Us
Life Chemicals Dept.
PHONE. +81-3-3243-6150
FAX. +81-3-3243-6219