JNC CORPORATION (CEO & President: Michio Morita, Chiyoda-ku, Tokyo) held the completion ceremony of the Mizushima Solar Power Station in Kurashiki City, Okayama on February 6th.
JNC Group's core business includes manufacture, sales, and research and development of liquid crystal materials and organic EL materials which are essential to a highly information-oriented society. At the same time, we regard the environment and energy groups as an important business domain, and own run-of-river type hydraulic power stations (total maximum output of 93,200 kW) in 13 places in the Kyushu area, and also work on photovoltaic power generation.
This power station, having a power generation capacity of 2.3 MW, is a mega-solar facility utilizing our former Mizushima Plant site (about 23,000 m2). The annual power generation amount is estimated to supply about 780 ordinary homes, and the facility is the fourth power station completed in JNC Group, following Moriyama City, Shiga (207 kW), Ichihara City, Chiba (11 MW) and Minamata City, Kumamoto (2.6 MW). We will take advantage of the power generation know-how that we have cultivated so far in order to ensure a safe and stable supply.
Photovoltaic power generation is an environmentally-friendly power generation system capable of producing everlasting clean energy. JNC will conduct business activities with consideration for the natural environment and regional communities, and will continue our efforts to make contributions to the society.
<Outline of Business>
| | |
| --- | --- |
| (1) Power station (location) | Mizushima Solar Power Station (Kojimashionasu, Kurashiki City, Okayama) |
| (2) Site area | About 23,000 m2 |
| (3) Power generation capacity | 2.3 MW (annual power generation amount for about 780 ordinary homes) |
| (4) Investment | About 600 million Yen |
| (5) Start of construction work | September 2014 |
| (6) Start of power generation | February 2nd, 2015 |
End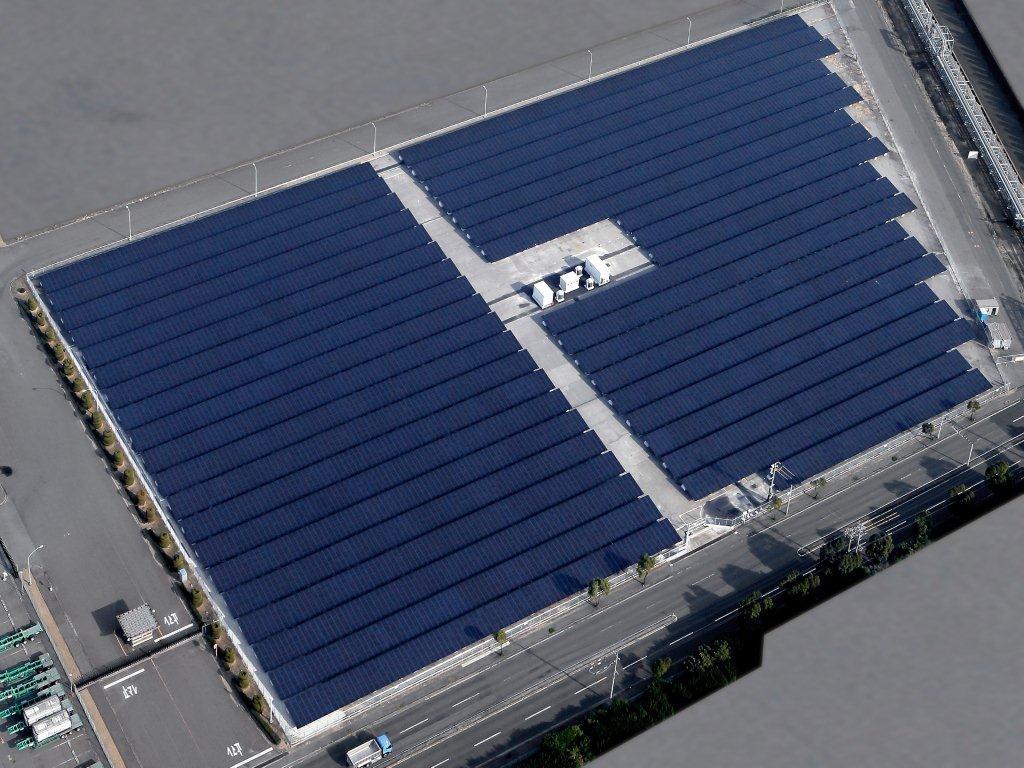 Aerial photograph of Mizushima Solar Power Station