JNC CORPORATION (CEO & President: Michio Morita, Chiyoda-ku, Tokyo) held the completion ceremony for the LIXON Second Center in the Ichihara Factory of our member company JNC Petrochemical Corporation on January 15th.
JNC Group's core business includes research and development, manufacture and sales of liquid crystal materials which are essential to a highly information-oriented society, and we supply liquid crystal materials to liquid crystal display manufacturers worldwide. Liquid crystal materials made by JNC are used for products familiar to our lives, such as liquid crystal televisions, smartphones and tablets.
Presently, JNC uses CFC's substitutes (HCFC; Hydrochlorofluorocarbon) for cleaning liquid crystal manufacturing devices. However, as these materials cause destruction of the ozone layer, it has been decided that their production and import and export will be banned in Japan in 2020.
Recently, we have succeeded in developing a cleaning technology capable of reducing the environmental load, and have completed the LIXON Second Center next to the LIXON First Center for the complete discontinuation of CFC's substitutes and the expansion of liquid crystal blending facilities.
The global market for liquid crystal displays is expected to show large growth. By providing a stable supply of environment- friendly liquid crystal materials, JNC will conduct business activities with consideration for the natural environment and continue to make contributions to the society.
<Outline of Factory>
| | |
| --- | --- |
| (1) Location | 5-1, Goikaigan, Ichihara, Chiba |
| (2) Building | Reinforced concrete, 6 floors |
| (3) Start of construction work | October 2013 |
| (4) Completion of construction work | December 2014 |
End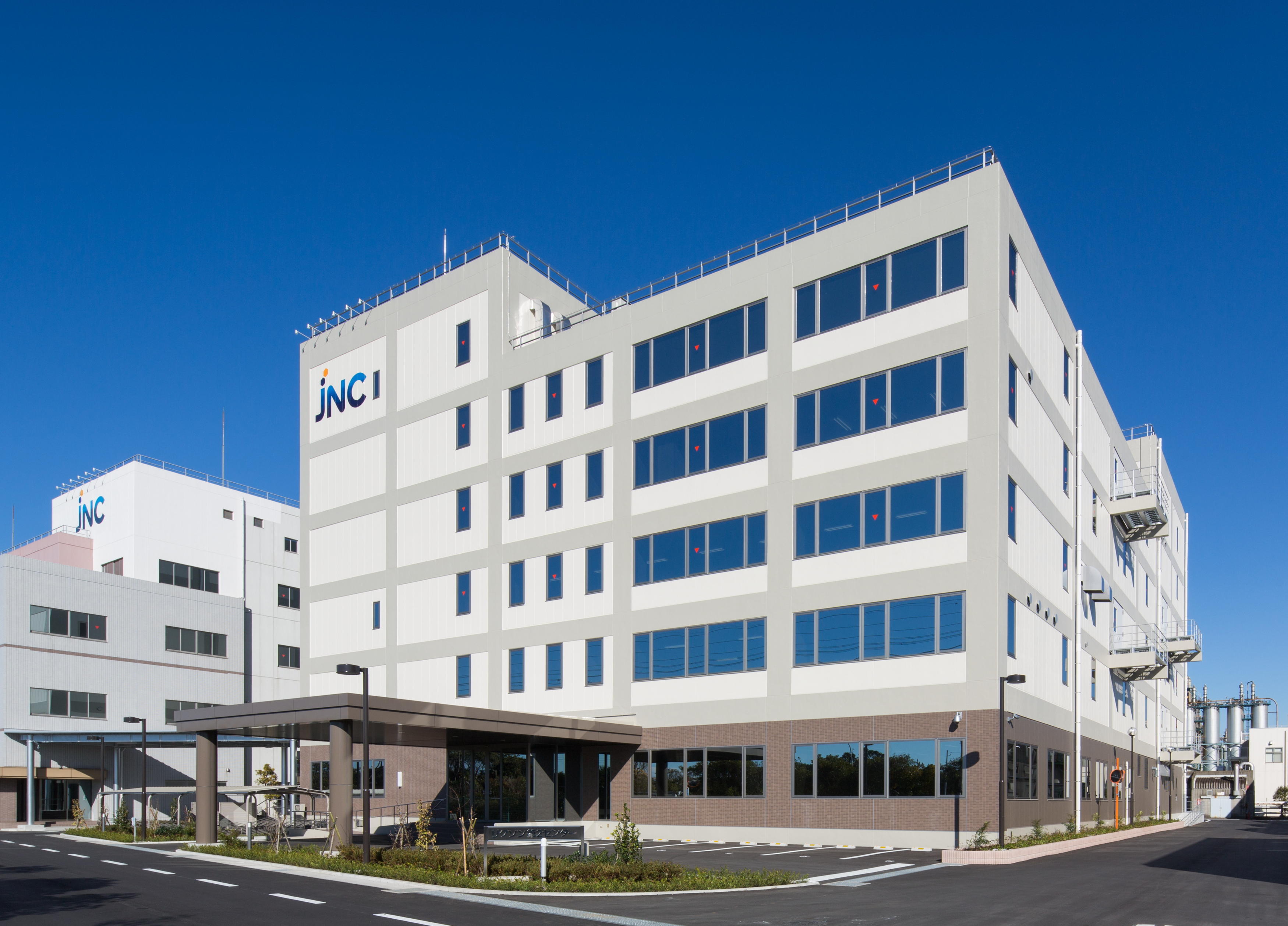 View of LIXON Second Center