JNC CORPORATION (CEO & President: Michio Morita, Chiyoda-ku, Tokyo) held the completion ceremony for the Lithium-Ion Battery Separator Production Facilities in the Ichihara Factory of our member company JNC Petrochemical Corporation on January 28th.
JNC Group's core business includes research and development, manufacture and sales of liquid crystal materials which are essential to a highly information-oriented society. At the same time, we regard the environment and energy groups as an important business domain, and work on research and development and business development of each member constituting the lithium-ion batteries.
With regard to separators, we installed pilot facilities for studying mass production of separators in the Ichihara Factory by taking advantage of the resin processing technologies which have been developed so far, particularly, the production and processing, and also material selection know-how in the polyolefin film fields for the development of production technologies and markets. The newly completed production facilities are commercial mass production facilities incorporating the unique separator production technologies that we have accumulated.
We currently supply customers who have so far adopted our preproduction products from the pilot facilities with the products for certifying the line change, and we will subsequently transfer production to the new production facilities in successive order starting from the customers who certify the products.
From now on, we will not only establish a supply system for large lithium-ion batteries, the markets of which are expected to expand, but also develop high performance batteries which achieve a further freedom of design for film thickness and porosity, and also batteries having high safety in association with an increase in battery capacity. Simultaneously, we will actively work on further improvement in consistent quality.
<Outline of Facilities>
| | |
| --- | --- |
| (1) Facilities | Lithium-Ion Battery Separator Production Facilities (First commercial mass production facilities) |
| (2) Investment | 2.2 billion Yen |
| (3) Location | 5-1, Goikaigan, Ichihara, Chiba (in Ichihara Factory) |
End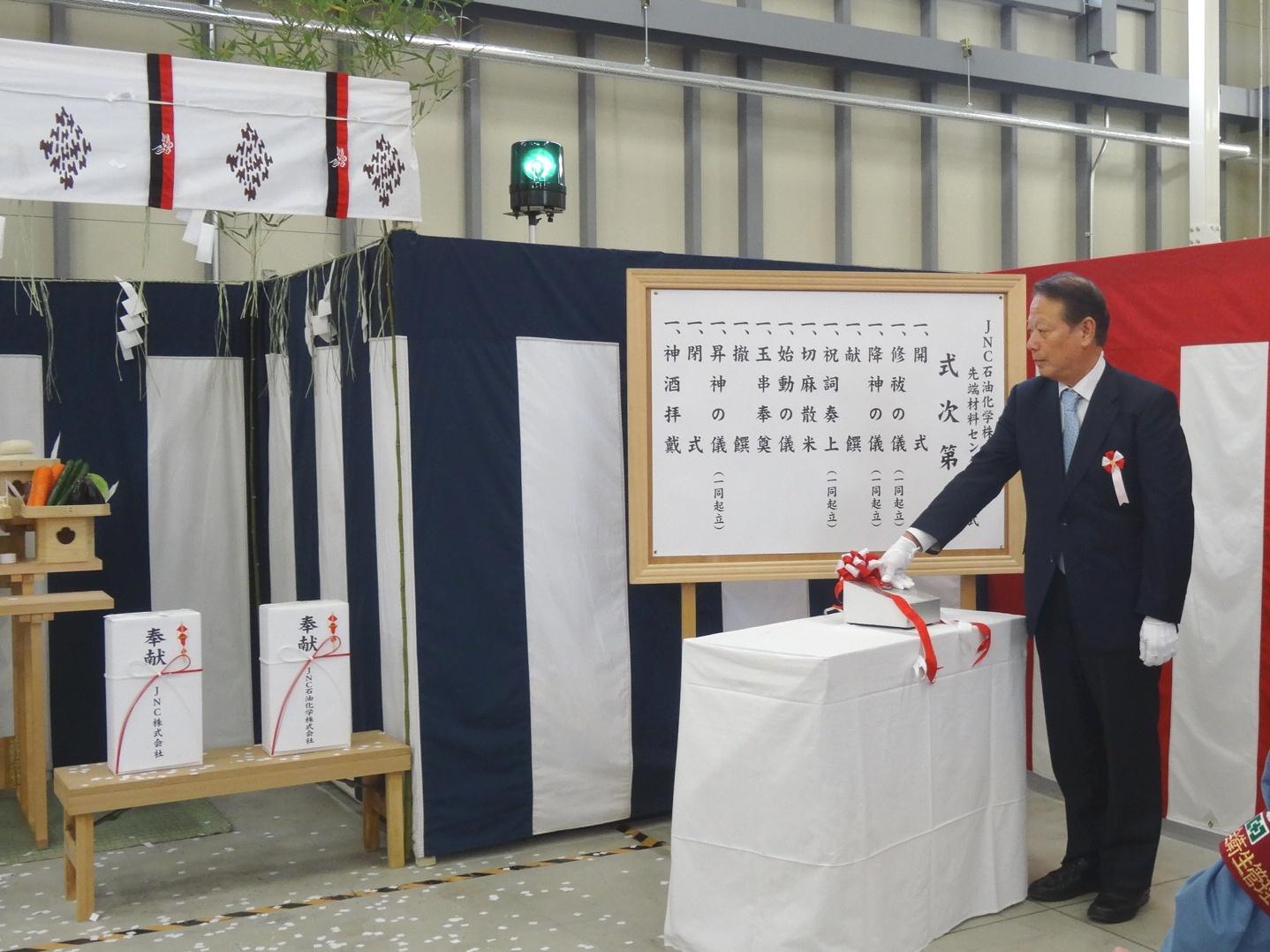 View of Completion Ceremony