JNC CORPORATION (CEO & President: Yasuyuki Gotoh, Chiyoda-ku, Tokyo) announces the completion of large-scale renovation of the Kurino Power Plant owned by JNC in Yusui-cho, Aira-gun, Kagoshima Prefecture, and its new start of business service.
As a leading chemicals company, the core business of JNC Group includes manufacturing, selling and research & development of liquid crystal materials and organic EL materials. At the same time, we also regard the environment and energy groups as an important business domain and own hydraulic power stations (total maximum output of 93,400 kW) in 13 locations and photovoltaic power stations (total maximum output of 16,000kW) in 4 locations in Japan, and also work on power generation using renewable energy.
The Kurino Power Station is a run-of-river-type hydraulic power station that takes water from the Sendai River in Kagoshima Prefecture. Our Company has sequentially promoted large-scale renovation of existing power stations since the fiscal year 2013, among which the Kurino Power Station is the first to start business service. By replacing water wheels, power generators and so forth with new high-efficiency instruments, the maximum output was increased by 200 kW (approximately 9%) while keeping the approved water intake amount at the present level.
Hydraulic power generation is a precious, purely domestically produced energy having low carbon dioxide emission which is friendly to the environment. Our Company will take advantage of the power generation technologies cultivated so far to contribute to the society by supplying energy in future years through safe and stable operation with consideration for the surrounding environment.
<Outline of Business>
(1) Power station (location)

Kurino Power Station (Yusui-cho, Aira-gun, Kagoshima)

(2) Maximum output

Before renovation

2,200 kW

After renovation

2,400 kW (annual power generation amount for about 3,500 houses)

(3) Investment

About 1.4 billion Yen

(4) Start of construction work

June 2013

(5) Start of business service

September 4, 2015
End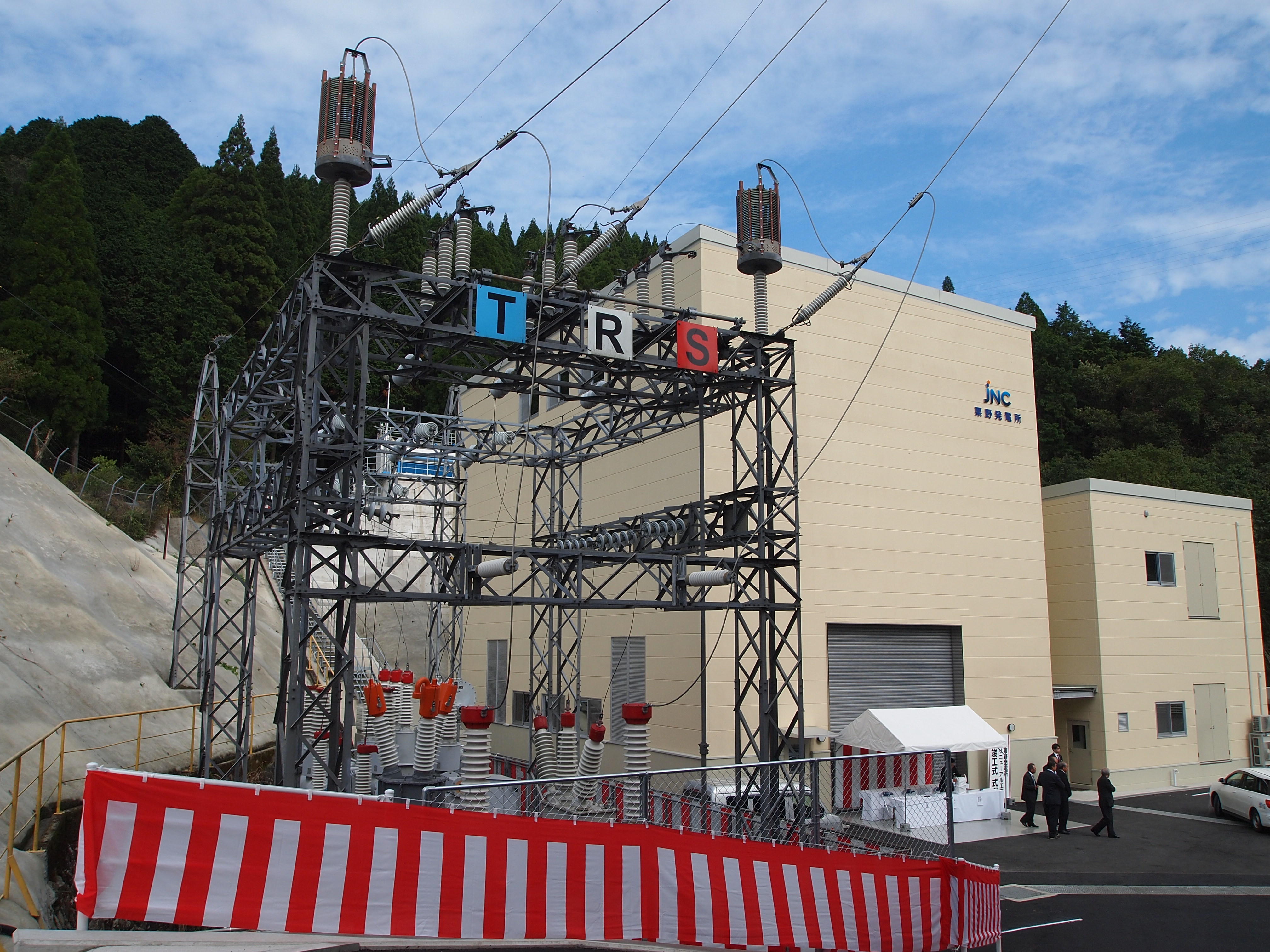 Kurino Power Station
Photograph of Completion Ceremony on September 28