CellufineTMPhosphate
For nucleic acid relate protein, dehydrogenase, phosphate relate protein, cation exchange chromatography
Cellufine Phosphate is an affinity media designed for concentration, purification of proteins and, enzymes such as nucleic acid related proteins. Base of media is spherical and rigid cellulose functionalized with Phosphate esters.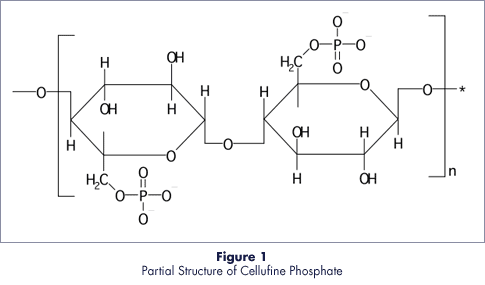 Characteristics
Support Matrix
Cellulose
Ligand
Phosphate ester
Ligand conc.
0.3 - 0.8meq/ml
Adsorption Capacity
≧ 20mg/ml-gel (lysozyme)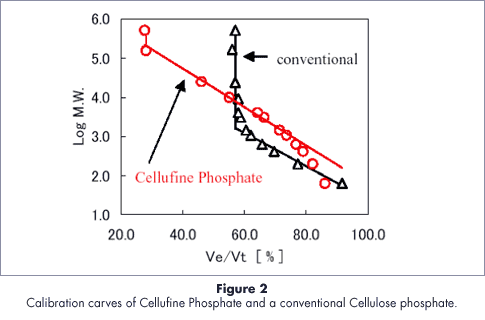 C.I.P. Stability test
Cellufine Phosphate is stable to cleaning in place (C.I.P) by alkali.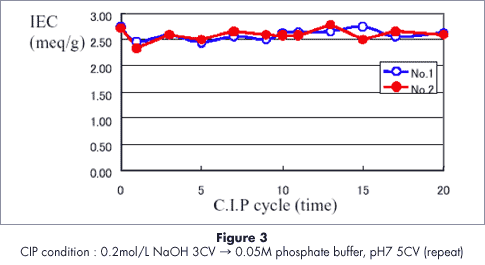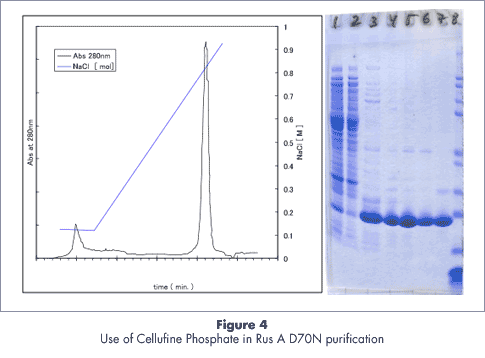 Column

1.6x10cm (20ml) packed with Cellufine Phosphate

Flow rate

3ml/min( 90cm/h )

Sample

7.5mg of RusA D70N obtained after Heparin-Sepharose chromatography

Gradient

200ml from 0.1 to 1.3M NaCl in 50mM tris-HCl pH 8.0
Gel

Novex 4-12%BT gel used with MES-SDS running buffer (Invitrogen)

Key for gel

1 Cell free extract
2 Unbound material from Heparin-Sepharose column
3 RusA sample obtained from Heparin-Sepharose column
4-6 Fractions across the peak eluted from Cellufine Phosphate
7 RusA reference sample
8 Mark 12 MW standard (Invitrogen)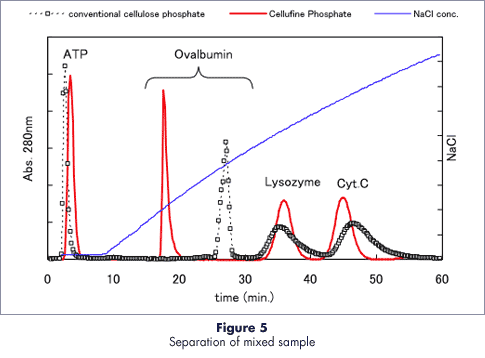 Column Size

ID 1.1 cm – Height 10 cm

Flow rate

2 ml/min (126cm/h)

Buffer

0.01M acetate buffer, pH4.8

Elution

0 to 1 mol/L NaCl gradient