HOME

>

Electronic Components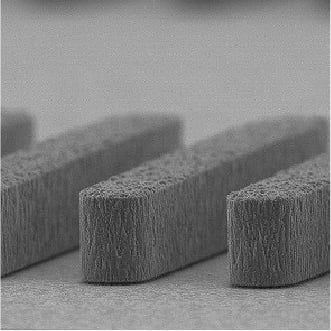 Gold BUMP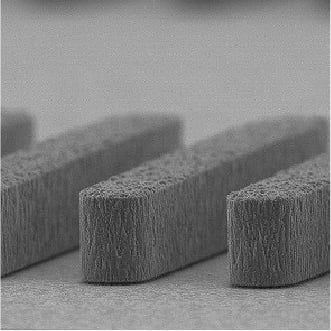 JNC provides "high-quality and high-density" gold bumps in response to every need.
The gold bumps are designed for high-density mounting electronic components of displays for large-sized liquid crystal TVs, personal computers, smartphones, mobile phones, car navigation systems and so forth, which require high definition, as well as products for pressure sensors, printers and so forth. The bumps are formed by an electroplating method using a high-resolution photolithography process.
These gold bumps are adopted by major electrical appliance manufacturers not only in Japan, but also in Taiwan, Korea, China and other countries, and are used in a wide range of products.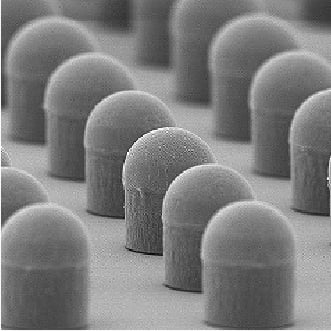 Solder BUMP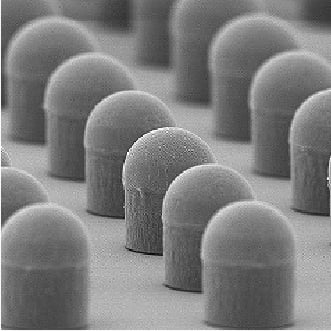 As the importance of soldered joints continues to grow, JNC provides environmentally friendly and uniform lead-free solder bumps.
We address environmental protection and technological innovation as an imperative role to be played by the company.
New functions were added to the copper pillar solder bumps by adopting a high-aspect photolithography process and a lamination technology of a plating process.
Contact Us
Electronic Components Div.
PHONE. +81-3-3243-6080
FAX. +81-3-3243-6289
SUN ELECTRONICS Co., Ltd.
PHONE. +81-966-62-4123
FAX. +81-966-62-4126